Tekkie Help.Biz is a boutique IT support company optimised for small and medium sized businesses.
Tekkie Help.Biz is part of Tekkie Help Pte Ltd, which was founded in 2012, to help people who need support with their technology. Since it's launch, Tekkie Help has rapidly established itself as a leading provider of IT solutions in both the business and residential sectors. We differentiate ourselves by providing uniquely flexible, client-orientated solutions where service is paramount. We maintain a true can-do attitude!
Tekkie Help.Biz specialises in providing technology support, consultancy and infrastructure/equipment supply and set up to help to achieve your business goals.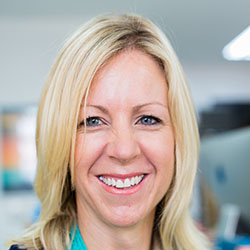 For us, it is all about delivering excellent customer service and at the same time resolving people's issues with their IT."
Sarah
 We provide onsite support businesses, as well as people at home. We have multiple Tekkie Specialist with different specialisations, so there's always an 'expert' on hand."
Bo

Why choose Tekkie Help.Biz
—– —–
Excellent credentials and experience
We are a professional, technically savvy and highly experienced team, dedicated to delivering the best service

One stop holistic technology support service
This has always been the crux of who we are. We are able to deal with a diverse range of technology ranging from entire network installations and hardware/ software troubleshooting and repairs to consultancy, IT training and hardware procurement.
We take the hassle out of technology
We understand how frustrating it is when things go wrong, especially if you don't have a dedicated IT department to call on. We aim to get equipment and software functioning in the most effective and efficient way possible, leaving you to focus on your core business.

Totally trustworthy
We understand that data and equipment are extremely precious to our customers and so we treat it with the upmost care, respect and discretion.
Competitively priced expertise
Specialised knowledge and expertise delivered in a friendly and understandable way is not cheap. However, we believe our pricing structure is reasonable and fair and we always endeavour to agree our charges with you before we start work.

Personal service
We pride ourselves on our personal approach to customer service. We are able to tailor solutions to meet individual requirements and deliver solutions with excellent customer service.